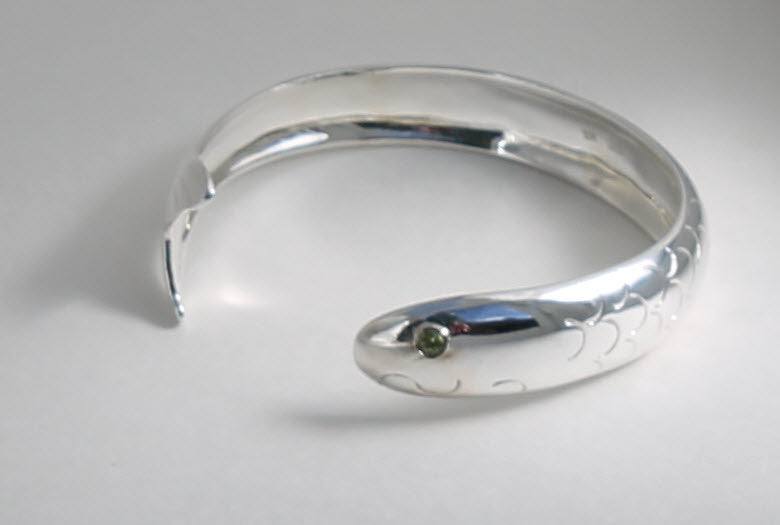 Fish bracelet with stone eye
Sterling silver fish bracelet with 3mm birthstone set in white gold bezel.
Natural stones are used for months January (garnet), February (amethyst), August (peridot), and November (yellow topaz).
Synthetic stones are used for April (diamond), May (emerald), June (Alexandrite), July (ruby), September (sapphire), October (pink tourmaline), and December (Swiss blue topaz). Natural stones can be substituted for synthetic stones per request and additional cost on an individual basis.
Please allow two weeks for delivery. Yellow gold bezel available per request.