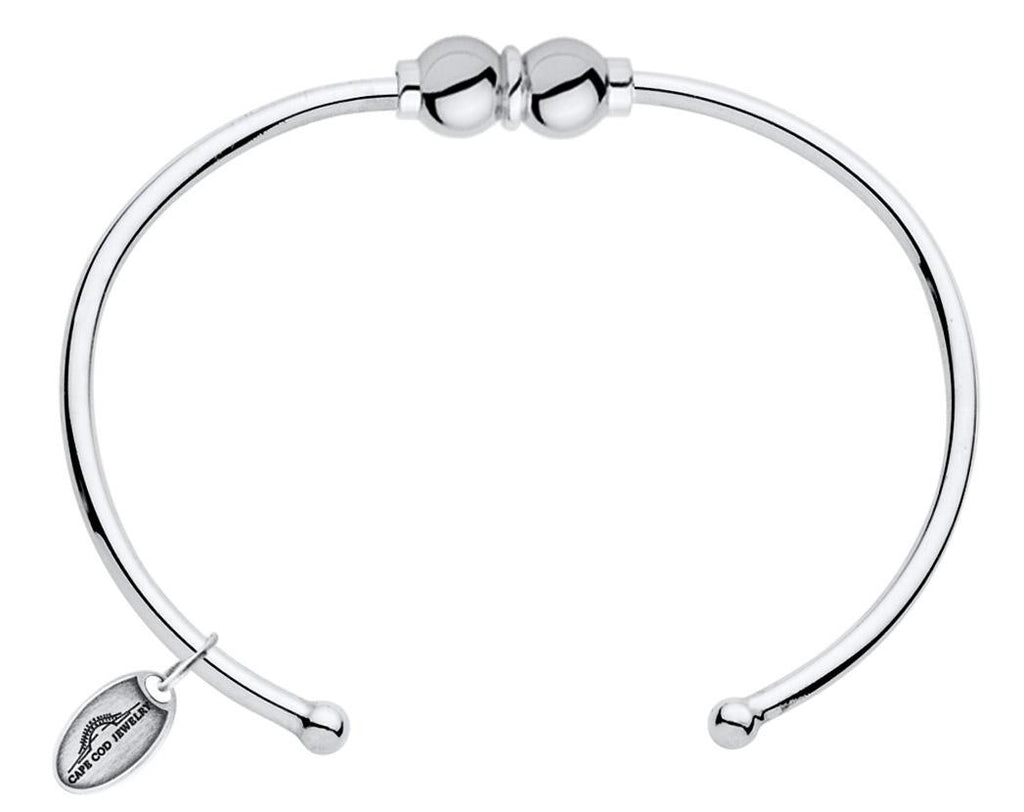 LeStage Double Ball Cape Cod cuff bracelet
Quality craftsmanship made in Massachusetts. Balls are 2mm thick whereas other brands are 1mm thick. Balls will not dent. 
To determine size, measure with cloth measuring tape around wrist bone and add 1/2-inch. Child size 5.5"; petite women generally size 6"; average women 6.5" and 7"; larger wrists 7.5" and 8".